Archive for the 'Elftwin Films' Category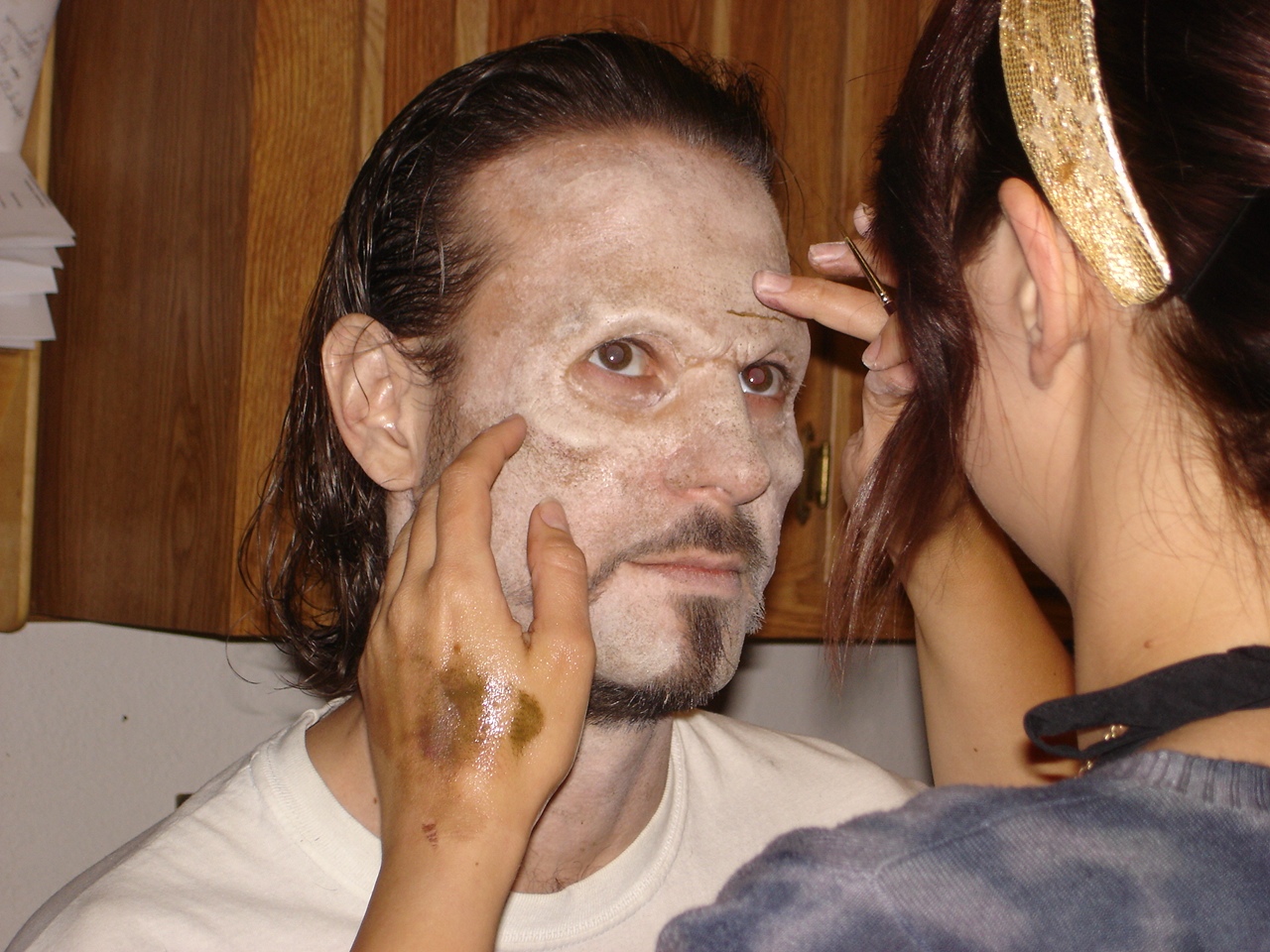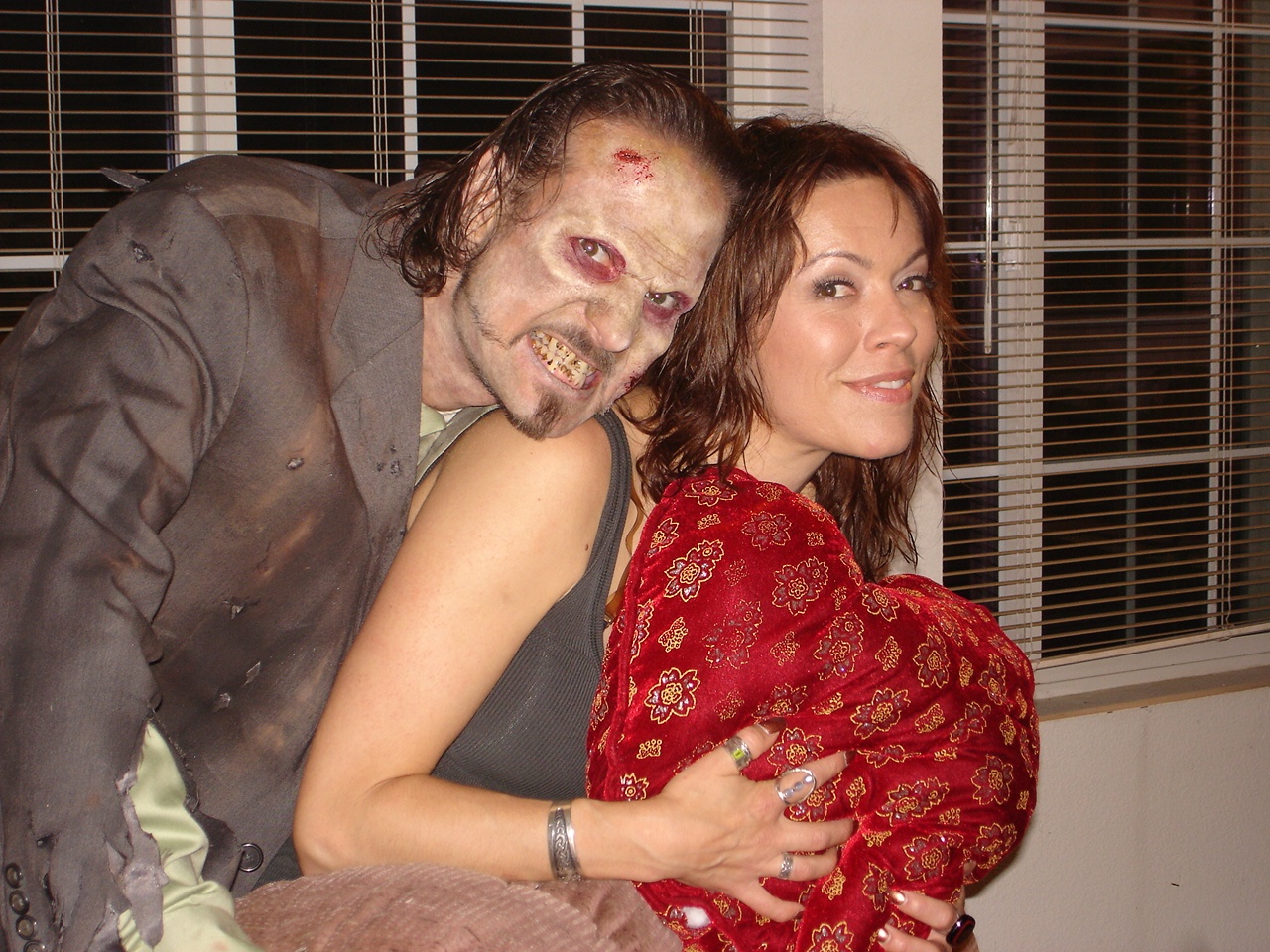 Filming today with the lovely and amazing scream queen Michelle Tomlinson.. Posting a lot of pics and videos from the shoot to the Facebook page…. This new zombie horror short film is going to be really cool!! We have an awesome make up fx artist (Alexis Staats) doing Dave's zombie make up for this one should be really awesome!! Going to film all night should be a bloody blast!!
Dave getting ZOMBIE Click Here to see one of the videos…. 😉
This is so awesome, and amazing to get to be a part of this convention for the 3rd time in a row… Â I will be on the independent film maker panel going on SATURDAY MAY 14TH Â at 12:00pm with some great indy film makers and friends!! This is going to be a lot of fun and indy informative …Then I will be sticking around to check out special guests like …John Carpenter, Asia Argento, Tom Savini, and of course Earnest Borgnine !!! This is going to be a HORROR BLAST, you gotta go if you are in town for this one, Â goretastic!!!
May 13 -15th The 8th Annual Reel Rasquache Art & Film Festival Regency Academy 6 Cinemas in Pasadena, California 1003 Â E. Colorado Blvd. Pasadena, CA 91106 Â  626-229-9400
Very cool!! The Reel Rasquache Art & Film Festival being held in Pasadena at the Academy Theater is the only Film Festival spotlighting films by and about Latinos… This is going to be an awesome festival right here in town and it's an honor to have HORROR OF OUR LOVE: A SHORT FILM play here, and see it one more time on the BIG screen!! Come join us for some good horror fun for the horror block going on 11pm – 12:30am  Saturday May 14th!!! Special thanks to friend and film maker Tygr Tores for this one!! 🙂
http://www.reelrasquache.org/#!vstc8=aboutmini/vstc4=schedule
LA COMEDY FILM FESTIVAL SCREENING THURSDAY MARCH 10TH… 7:15pm... HORROR OF LOVE: A SHORT, FILM has the HUGE honor of screening along with some really great & funny short films at this fest!! As a bonus, both an audience and jury favorite will be selected from each screening and then included in the upcoming May, 2011, 9th Los Angeles Comedy Festival. Additionally, there will be a Q & A with the filmmakers in attendance following the screening  🙂 Come out, have some laughs, and support independent film too … We SCREEN March 10th at 7:15 at ACME Comedy Theater 135 N. La Brea Ave, LA, Ca. 90036
http://www.lacomedyfest.com/lacf365/715screening365.html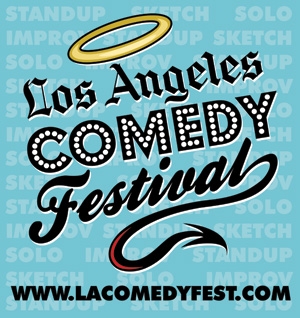 We are HONORED to show Horror of Our Love: A Short Film, alongside The BRIDE OF FRANKENSTEIN for the Horrible Imaginings Film Festival!! Really great list of films in this one, and in lovely San Diego February 12th 2011!! http://www.horribleimaginingsfilmfest.com/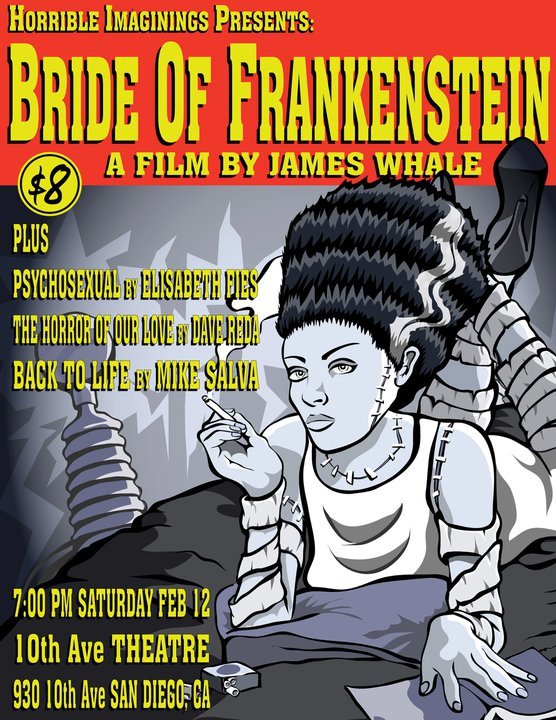 WE ARE EXCITED AND PROUD TO ANNOUNCE HORROR OF OUR LOVE: A SHORT FILM IS AN OFFICIAL SELECTION AT THE DAM SHORT FILM FESTIVAL IN BOULDER CITY, NEVADA…FEBRUARY 9th-12th 2011…400 seat theater!!!!!!! WOOHOO!!
We are thrilled to announce we took part in the HOLLYWOOD ASYLUM 13 Film Festival
HORROR OF OUR LOVE: A SHORT FILM takes BEST SCORE!!!! THANK YOU TO Geraldine Winters & EVERYONE AT THE FEST, SO VERY COOL!! Also HUGE THANKS to the band LUDO, this one goes to you guys!!! 🙂 WOOOOHOOOOO!!!!!!!! http://www.hollywoodasylum13.com/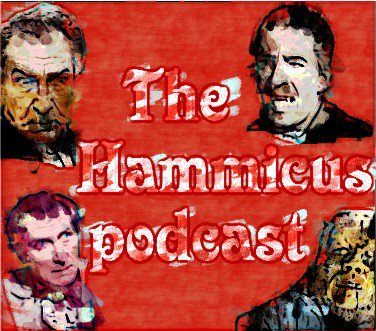 This was a lot of fun, for episode #7 of Brian Higgins Hammicus Podcast, I was asked to discuss the Hammer Horror, Christopher Lee film, DRACULA HAS RISEN FROM THE GRAVE!!…. It was a total blast, and we also discuss the fests, HORROR OF OUR LOVE: A SHORT FILM, and a whole lot more horror goodness!! Hope you enjoy and thanks again to Brian Higgins and the HAMMICUS PODCAST!!!  http://hammicus.com/2010/12/01/hammicus-episode-7-dracula-has-risen-from-the-grave/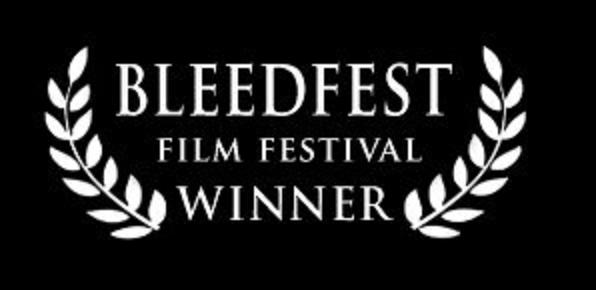 This is really cool!! BleedFest Film Festival is a Film Festival that mainly honors women genre film makers… We are getting recognized, & accepting the PARTNERSHIP AWARD for the strong female characters we use in our films, and it's an honor!! HORROR OF OUR LOVE A SHORT FILM, screens at this fest as well, along side some great film and film makers… Check out this fest if you are going to be in Sherman Oaks, Ca… Check out the website for the full Schedule, fest goes in to full swing around 12 pm!!…..Come check us out and have a BLOODY BLAST!!! 🙂 HUGE THANKS to Elisabeth & Brenda Fies !!  🙂  http://bleedfest.com/schedule/
Sunday December 5th, 2010 / TIME: 11am-3:30pm
UPDATE: 2ND SHOWING ADDED: FEBRUARY 6TH www.bleedfest.com
Location: CAP Theatre
13752 Ventura Blvd. Sherman Oaks, CA 91423
$10 cash at door for all day ticket & OPEN BAR
RED Carpet Event, Screening, & Mixer
http://bleedfest.com/schedule/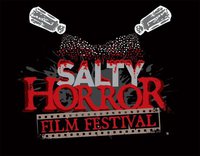 Wow the SALTY HORROR FILM FESTIVAL going to be really HORROR cool this year, great films, great events, and even a LOST BOYS reunion & HORROR OF OUR LOVE: A SHORT FILM…..We are SO excited to be in this one and a part of the festival!!
We show SATURDAY NOV. 6th in the 12:50 PM SHORT FILM BLOCK!! … Then the Lost Boys reunion Saturday night after us, so much good horror all fest long!! WOOHOOOO!! SALTY HORROR FILM FESTIVAL LOOKS TO BE A TASTY ONE!!! 🙂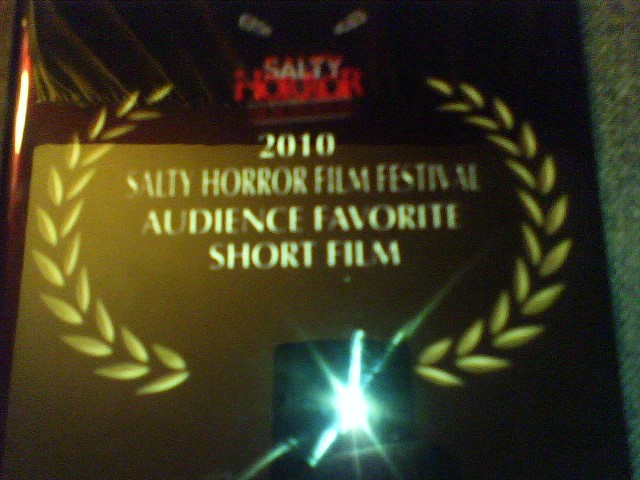 UPDATE: 11/09/10 ~ HORROR OF OUR LOVE: A SHORT FILM- WINS AUDIENCE CHOICE- FAVORITE SHORT FILM AWARD !!! This fest was a lot of fun, and the people of SALT LAKE CITY, were a blast!! Thank you VERY MUCH!!!, everyone at the fest and the great audience!! WOOOOHOOOOO!!! 🙂