Archive for the 'Elftwin Films' Category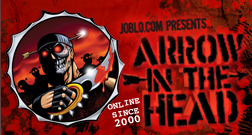 This is a really great review from the Arrow himself, and we appreciate it greatly!!  Love their site for all sorts of great information horror and otherwise, so it's really cool to be up there too!  Enjoy this review, and the site too!!
Woooohooo!!
JJUICE ON DAVE REDA'S HORROR OF MY LOVE SHORT/MUSIC VIDEO!! – BY: ARROW
I got to take a gander at DirectorDAVE REDA'S (the lad behind BIT PARTS) short film / music video recently called Horror of Our Love and really dug it!…..
Click  Pic Above or Below to read review!!
Elftwin Films is very excited about this latest interview with Mr. Frights and our resident Elftwin director Dave Reda!! Mr. Frights Master of the Macabre and his great horror site filled with horror reviews, news, and interviews, it's a really fun horror site. Check this video out, Dave is way more animated than usual for this one.  This was a lot of fun and we can't thank our friends over at Mr. Frights horror website enough, and thanks for letting me keep the robot!
Check it out!!!
http://www.facebook.com/video/video.php?v=370767422335&ref=mf
We have entered our short horror romantic comedy film Horror of Our Love: A Short Film into some film festivals, and are always looking for more.  If you organize or are part of a film festival that would like to see our film there…
Please contact us and get our film in your festival now!
CLICKÂ PIC TO GO TO REVIEW
Check out this wonderful review from Fatally-Yours Horror Reviews on our latest…Horror of Our Love: A Short Film.  This is such a nice review we truly can't thank them enough for all the possitive support.  So, Check it out and their website too, filled with so many great films and reviews!!
Horror of Our Love: A Short Film (2010) – Review by Sarah "Fatally Yours" Jahier
And whether horror or pop culture references, every gag in the short is hilarious! It's one of those videos you just can't wait to share with people because you know it will have them rolling on the floor!….(read more)
http://networkedblogs.com/12pfB
Hey everyone,
Details coming soon on how you can win an exclusive pass to watch our latest film Horror of Our Love: a short film!!!   Shot by the AMAZING Director of Photography Phil Grasso, Directed/Written by Dave Reda.  We here at Elftwin Films can't thank Phil and his crew enough for the beautiful job they did, this film is quite unique…… Stay tuned to find out how you can be one of the first to view it……. Very Exciting!!
                                                   Stay tuned for more info……oooooooohhhh!!!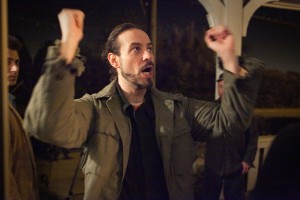 Debi Moore and our friends at DREAD CENTRAL.com wrote up a very nice review on our latest…Horror of Our Love: a short film…
Can't thank them enough, so very very cool!!
http://www.dreadcentral.com/news/36042/a-behind-scenes-look-horror-our-love
A Behind-the-Scenes Look at the Horror of Our Love / Review by Debi Moore –
As the old adage goes, good things come in small packages, so here at Dread Central we're always on the lookout for standout short films that deliver the goods, and this weekend we found one: Elftwin Films' "Horror of Our Love", a romantic horror comedy that twists the normal love story back until it breaks!…cont. (For more of review click  Pics !!)