Archive for the 'The Horror Of Our Love: A Short Film' Category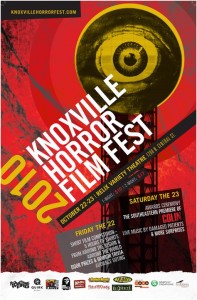 KNOXVILLE HORROR FILM FESTIVAL 2010 accepted HORROR OF OUR LOVE: A SHORT FILM in to this year's festival, and we are so very happy to be a part of the horror festivities!! This looks to be an amazing fest with some great horror fun and films, going to be a great competition, if you are in the area go check it out for sure!!. Thanks to everyone at the festival we know it's going to be a rockin horror weekend!! We will keep you updated on the latest, FEST ON!!!!! 🙂
We play Friday the 22nd go and give some horror love!!
UPDATE: 10/24/10 – WOOHOOO!! WE WON FUNNIEST FILM HONORS AT THE FEST!! THANKS SO MUCH TO EVERYONE IN KNOXVILLE AND THE FEST, TRULY AWESOME!! THANK YOU!!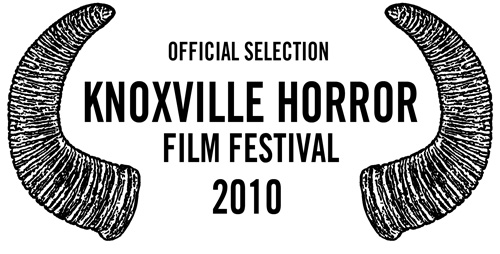 We are very excited to announce, Horror of Our Love: A Short Film won 4th Place at the 2010 BRAINWASH FILM FEST !! This is a really cool drive-in festival in Oakland, Ca. and we are very honored to be a part of the fest and take 4th! Congrats to all the other film makers and congrats to everyone at the fest!! We have officially been BRAINWASHED!!
We are also very honored to attend the HollyShorts Film Festival going in Hollywood Aug. 5-12th! This one is going to be a cool one too, great location, stars, and our luck theater on the Sunset Strip!! Good times!! More details as they come….
Update 8/01/10 : Our film screens on Monday August 9th in the 5 p.m. block, at the Laemmle 5 on the Sunset Strip…Come and check us out and all the other really cool short films, this one is going to be a really fun one!!!
Click image for full size.
http://www.hollyshorts.com
   
 
The Horror Of Our Love: A Short Film is now an Official Selection of the Action On Film International Film Festival for 2010 going on in lovely Pasadena, Ca. July 23-30th!
We are very excited to do this cool festival right in our own backyard, see so many friends, & all the great films!! Going to be a blast!!

Click image for full size.
http://aoffest.com
Oh yes folks! You heard it right!

Horror Of Our Love: A Short Film, has been reviewed in the latest issue (#102) of Rue Morgue Magazine.

Head on over to a newsstand near you or subscribe online at:
We are very excited to attend the NIGHTMARE TO REMEMBER FILM FESTIVAL in San Francisco Saturday June 26th….7-10pm- At the Opera Cinema Plaza 601 VAN NESS AVE. SAN FRANCISCO, CA 94102…..Come check out all the great guests, films, and our film too. Our cast and crew will be in attendance too so come out and say hi!
UPDATE Â 6/28/10 : Â We are very proud to announce we took 3rd place at this years festival, it was a tough competition and a really cool win!! Thanks so much to everyone at the festival and San Francisco!!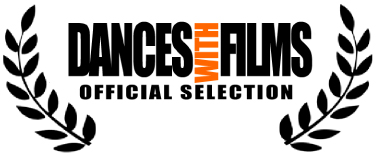 Horror of Our Love : A Short Film based on the song Horror of Our Love by the awesome band Ludo. Shot in San Jose & spawned from the brain of writer/director Dave Reda and Elftwin Films: comes a horror/romantic/comedy short film that twists your normal love story's back until it breaks!
Screening at the Laemmle's Sunset 5 theaters… Come see our film and all the other incredible films in this years festival.
OUR SCREENING: Friday, June 4, 2:30pm – 5:00pm
Laemmle Theater Sunset Blvd – 8000 Sunset Blvd Los Angeles, CA
Dances With Film Site
http://www.danceswithfilms.com/10_list_mv.html
TICKETS
http://www.danceswithfilms.com/10_schedule.html
Venue
http://www.danceswithfilms.com/10_venue.html
We are very excited about being an official selection of the Park City Utah Film & Music Festival

It is screening at the lovely Egyptian Theater Friday, May 21, 2010 7:45pm – 8:00pm.

Hope you all have fun with the film!

UPDATE 5 / 25/ 10Â : Category:Â PERFORMANCE/EXPERIMENTAL FILMS

Audience Choice Silver Medal for Excellence :

"The Horror of Our Love: A Short Film" – Music by Ludo, Directed by Dave Reda