The Horror Of Our Love: A Short Film is now an Official Selection of the Action On Film International Film Festival for 2010 going on in lovely Pasadena, Ca. July 23-30th!
We are very excited to do this cool festival right in our own backyard, see so many friends, & all the great films!! Going to be a blast!!

Click image for full size.
http://aoffest.com
Oh yes folks! You heard it right!

Horror Of Our Love: A Short Film, has been reviewed in the latest issue (#102) of Rue Morgue Magazine.

Head on over to a newsstand near you or subscribe online at:
We are very excited to attend the NIGHTMARE TO REMEMBER FILM FESTIVAL in San Francisco Saturday June 26th….7-10pm- At the Opera Cinema Plaza 601 VAN NESS AVE. SAN FRANCISCO, CA 94102…..Come check out all the great guests, films, and our film too. Our cast and crew will be in attendance too so come out and say hi!
UPDATE Â 6/28/10 : Â We are very proud to announce we took 3rd place at this years festival, it was a tough competition and a really cool win!! Thanks so much to everyone at the festival and San Francisco!!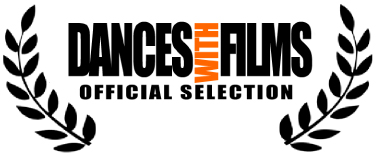 Horror of Our Love : A Short Film based on the song Horror of Our Love by the awesome band Ludo. Shot in San Jose & spawned from the brain of writer/director Dave Reda and Elftwin Films: comes a horror/romantic/comedy short film that twists your normal love story's back until it breaks!
Screening at the Laemmle's Sunset 5 theaters… Come see our film and all the other incredible films in this years festival.
OUR SCREENING: Friday, June 4, 2:30pm – 5:00pm
Laemmle Theater Sunset Blvd – 8000 Sunset Blvd Los Angeles, CA
Dances With Film Site
http://www.danceswithfilms.com/10_list_mv.html
TICKETS
http://www.danceswithfilms.com/10_schedule.html
Venue
http://www.danceswithfilms.com/10_venue.html
We are very excited about being an official selection of the Park City Utah Film & Music Festival

It is screening at the lovely Egyptian Theater Friday, May 21, 2010 7:45pm – 8:00pm.

Hope you all have fun with the film!

UPDATE 5 / 25/ 10Â : Category:Â PERFORMANCE/EXPERIMENTAL FILMS

Audience Choice Silver Medal for Excellence :

"The Horror of Our Love: A Short Film" – Music by Ludo, Directed by Dave Reda
WELCOME TO ELFTWIN FILMS,
We truly hope you enjoy the sneak peak of Horror of Our Love: A Short Film by Dave Reda, Song by the awesome band LUDO.
Just go to the SEVERED SECRET VAULT Â and enter your password….
Otherwise hope to see you all at the film festivals coming your way soon and again, we truly hope you have a lot of fun with this!
Dave Reda & Elftwin Films
Hey Horror Fiends,
We are so lucky and you can be too, our friends John Fallon and Arrow in the Head are doing a contest right now too for you to get a sneak peak look at Horror of Our Love: A Short Film. Â This is so cool of them and we have a lot of love for the Arrow. Â It's so amazing to get support for a short film and we can't say enough how much we appreciate all the sites getting involved! So, check out the contest, check out the Arrow's site, and enjoy!
Wooohooo Film Festivals around the corner too, so LOOK OUT!!
Tune in at 7:00 PM (PST) TONIGHT! Saturday May 8, 2010 – For a LIVE Q&A With Dave Reda and Tony Turino!
From DREAD CENTRAL & ELFTWIN FILMS…CONTEST: YOU CAN BE ONE OF THE FIRST TO GET A SNEAK PEAK AT HORROR OF OUR LOVE: A SHORT FILM…before the festivals before anyone!! ….Wanna know more? Why not check out DREAD CENTRAL!! BUAHAHAH!!! More chances coming soon!!
http://www.dreadcentral.com/news/37369/be-among-first-see-the-horror-our-love-a-short-film